TIP NO. 27 – DO MEN LIKE WOMEN WITH GLASSES?
Are you wearing glasses? Have you ever wondered if you would be more attractive to the opposite sex if you didn't have to wear glasses? Don't worry anymore ……. here are the results from a study done a few years ago – they were  published in the book What Turns Men On.
The question was: "Do you find women wearing glasses less attractive?'
84% answered in the negative
A twenty-nine-year-old free-lance writer in New York answered:
Emphatically no. On the contrary, many women's beauty is enhanced by a nice pair of stylish glasses. They can decorate a face, because large lenses may serve as display windows for a fascinating pair of eyes. Glasses can also suggest an additional dimension to a lady's personality, i.e. intelligence, thoughtfulness, etc.
Others said:
–  Glasses can make a woman look better, providing they are the right style
– On the contrary, some woman look beautiful with glasses, if they are fashionable they can be very sexy, but they have to be the right ones.
The emphasize is on the right ones – choose a pair that makes a statement,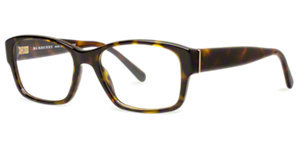 rimless, small styles don't.
See you tomorrow
                              Brigitte